Conferences
SA SEPLA plans and presents a conference each term. An update from Department for Education is included at each conference providing participants with an opportunity to give feedback and become aware of policy change and development.
Outstanding practice in leadership and teaching students with disability are often presented by colleagues or guest speakers.
Information and feedback is sought on National matters, when appropriate, to influence the position taken by the National body- Australian Special Education Principal's Association (ASEPA).
Attendance at the term conferences is complimentary for members. Non-members are welcome. The fee for attendance by non-members is $50.
In 2019, Term conferences will be held at the Education Development Centre, Milner St, Hindmarsh on the following dates;
Friday March 22nd
Friday September 13th
Monday November 11th
SA SEPLA will hold a 2 day conference on Monday 24th and Tuesday 25th June.
SA SEPLA organises conferences for whole school pupil free days on topics of interest to leaders and their staff.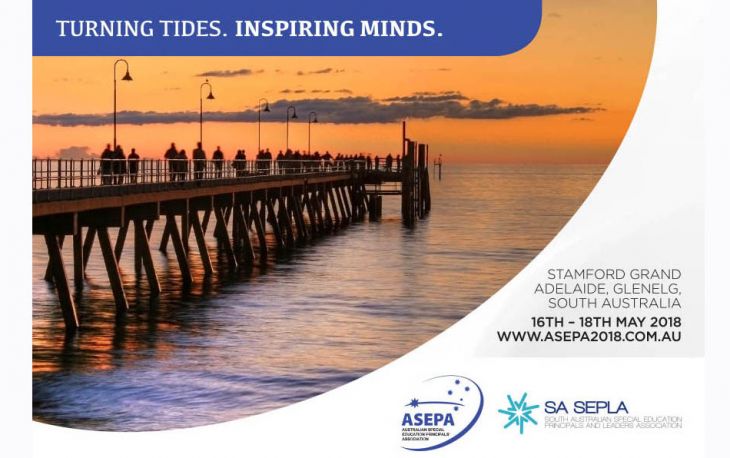 SA SEPLA 2018 Conference Overview
On behalf of the Conference Organising Committee, we are pleased to announce that registration is now available for the 2018 ASEPA National Conference. We welcome you to attend the premier event for Leaders in the...
Read More

Termly Conferences
We are pleased to offer our members the opportunity to attend termly conferences as part of their membership benefits. Term 1 Friday 22nd March Term 2 2 day conference event Monday 24th and Tuesday...
Read More